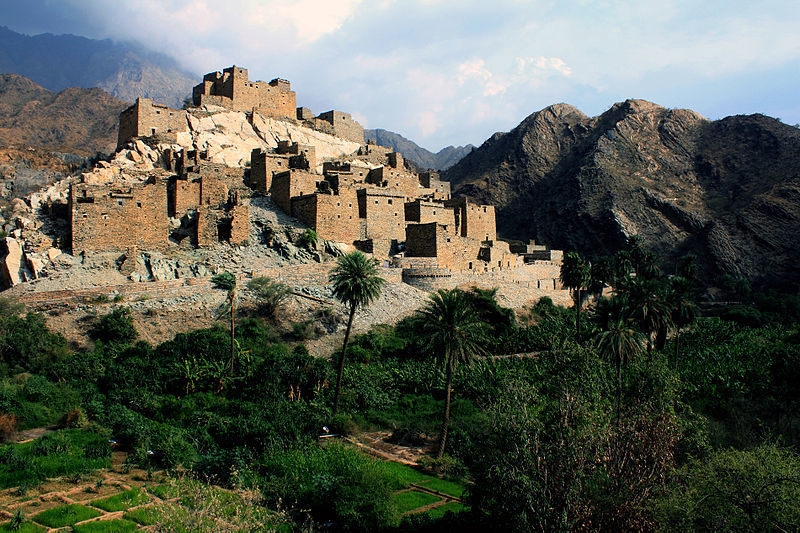 THEE AL-AIN VILLAGE: THE JEWEL OF AL BAHAH PROVINCE
The Al Bahah Region, in the West of Saudi Arabia, is well known for its forests, bio diversity , spectacular rock conformations and pleasant climate.
The jewel of this region is the 600 year old historical village of Thee Al-ain, also know as the "marble village" because built on a small marble mountain surrounded by a lush vegetation of palm and banana trees, home to a curios group of Baboons.
It is said that the village was named after a spring that flows continuously from the nearby mountains and is home to around 60 stone houses and a mosque adjacent to the river, as well as nearby forts that were built to protect the village and its residents from raids.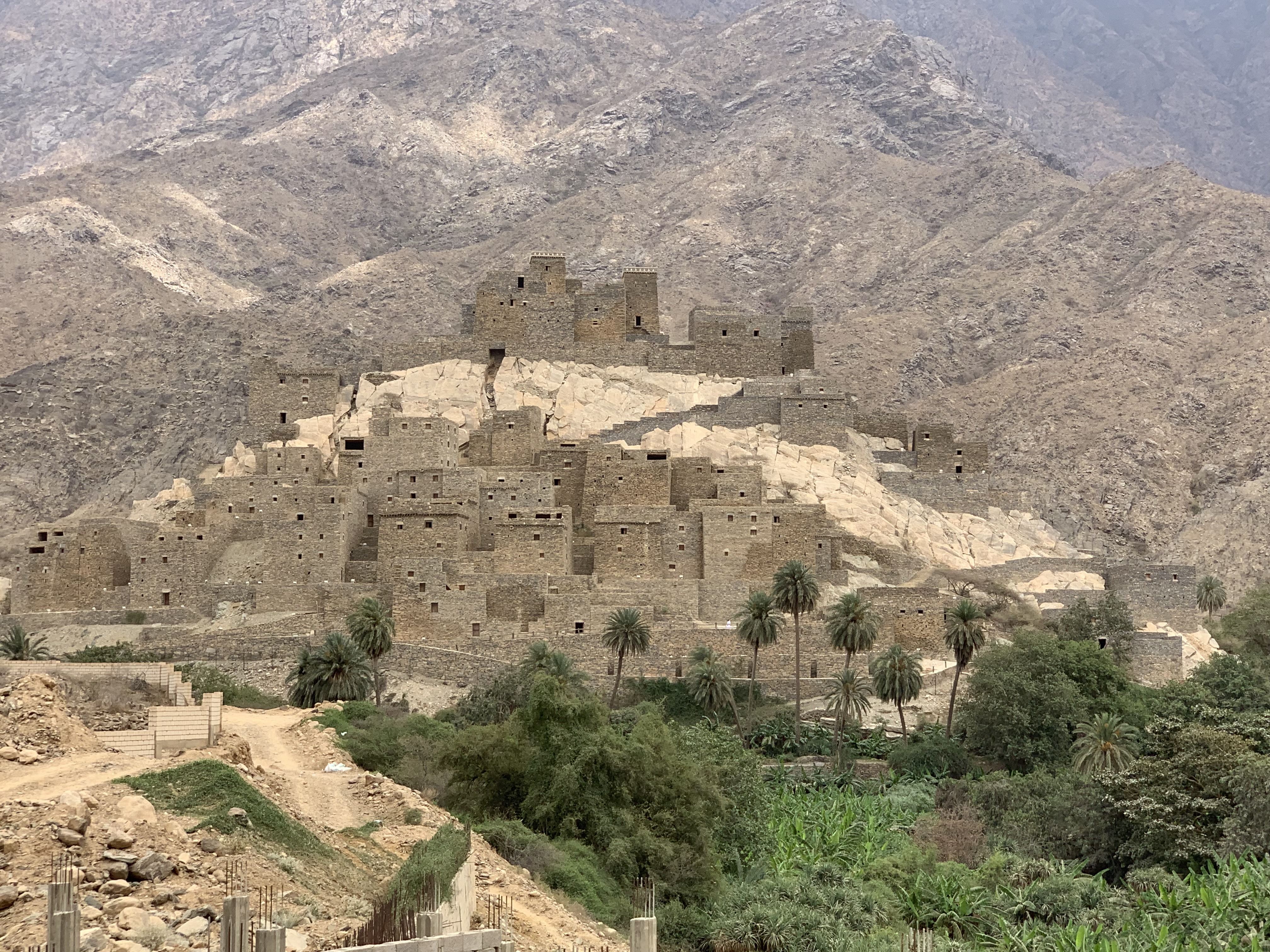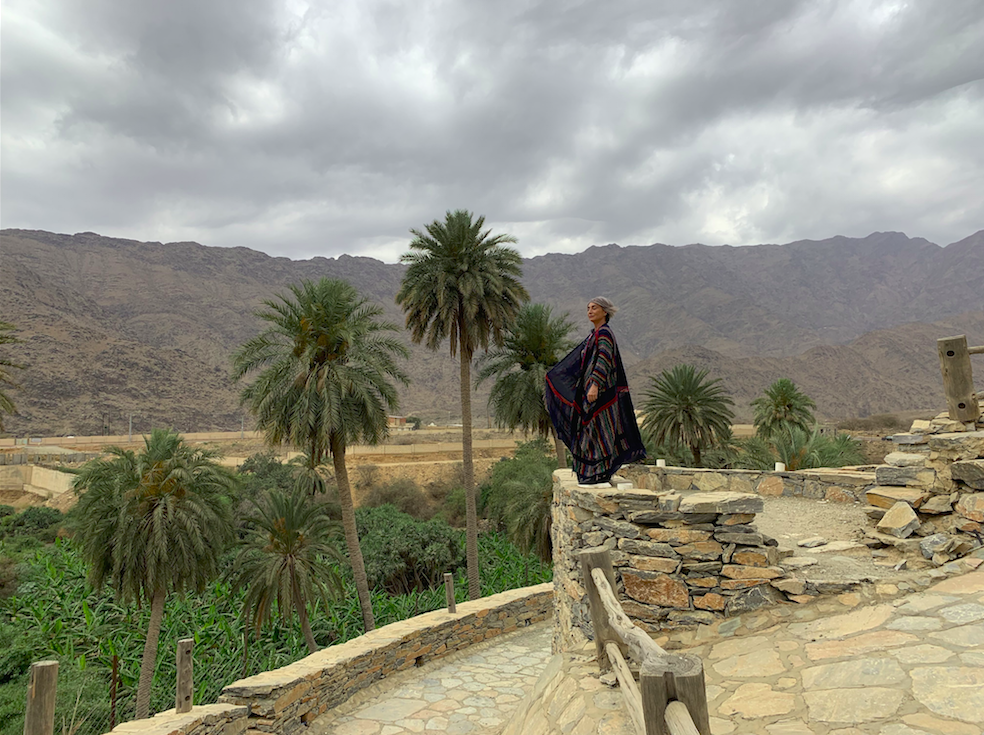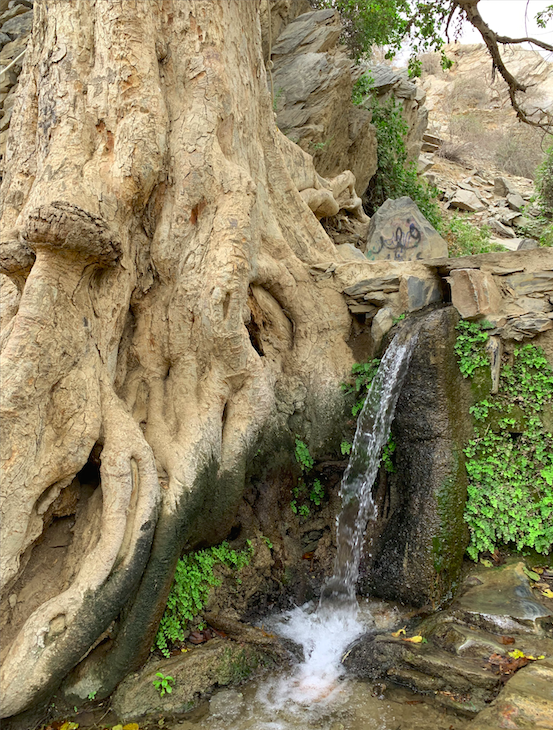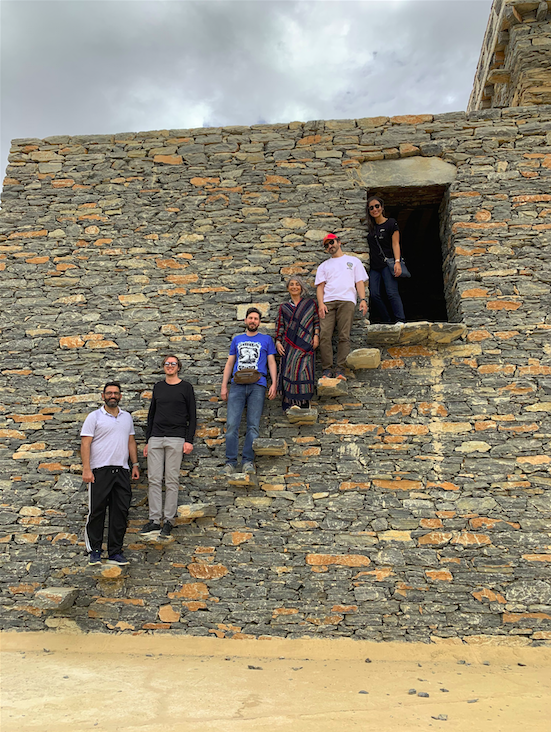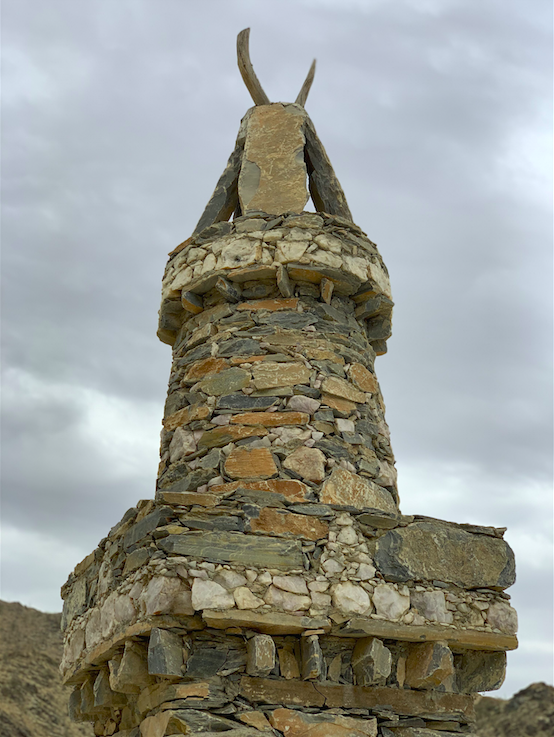 The region also offers beautiful mountain sceneries, like the Shada Mountain. It is a protected area with stunning rock conformations that resemble animals and many caves to explore. It is a perfect destination for hiking and to be in contact with nature.