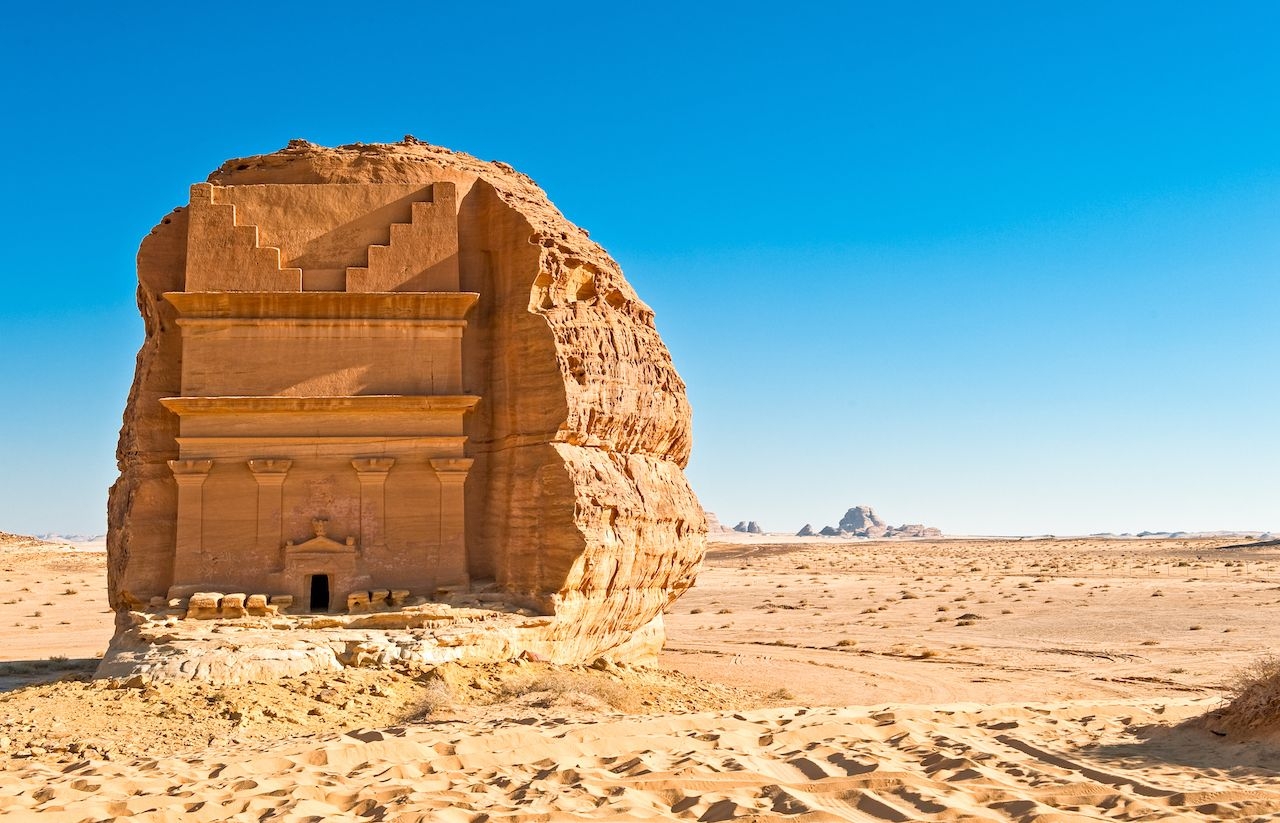 Discover Madain Saleh, the Petra of Saudi Arabia
calendar_today
From: 01/01/2022 To: 30/12/2022
From January 2022 get ready to admire the UNESCO site of Madain Saleh and all the archaeological splendours in the city of Al Ula.
The city of Al Ula with its palm trees and stunning red sandstone cliffs is the site of the biblical Dedan and the gateway to incredible archaeological and natural sites including: the Nabatean city of Madain Saleh; the Lions Tomb of Dedan on Mount Khuraibat; hundreds of Lihyanite inscriptions (6th-3rd century BC) on Mount Ikmah which constitute a sort of "open library" and have helped to shed light on the origins of the Arabic language and on local beliefs and practices; and the iconic site of Elephant Rock, a stunning natural rock formation surrounded by other magnificent reddish monoliths that create a unique landscape. In Al Ula it is also possible to visit the remains of the ancient village of the city dating back to the 10th century AD with its suggestive stone and mud brick buildings. 
If you want to visit Madain Saleh and/or other destinations in the Kingdom click on the "Book Now" button. Fill your contact details and we will contact you to build the package that best suits your needs.