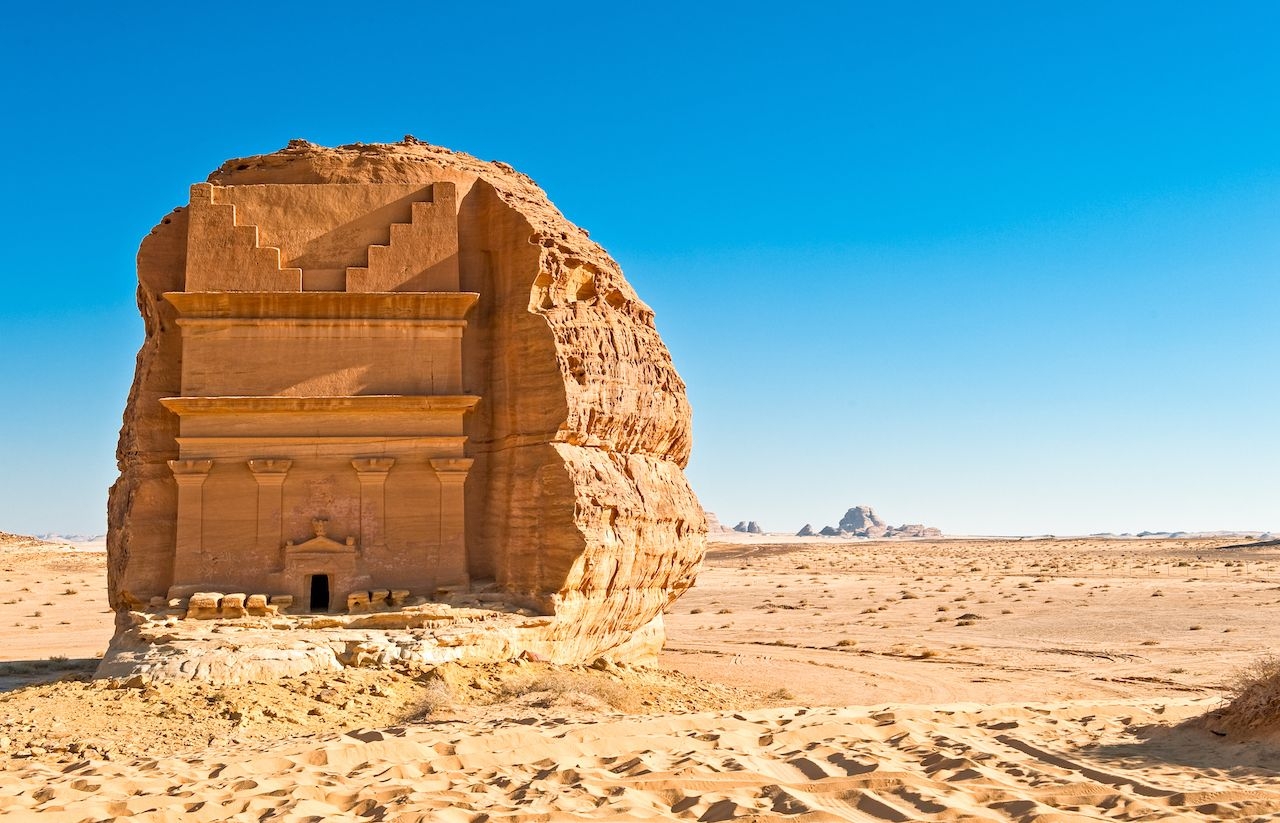 WINTER AT TANTORA: Discover Madain Saleh, the Petra of Saudi Arabia
calendar_today
From: 19/12/2019 To: 07/03/2020
From December 2019 to March 2020 get ready to admire, in exclusive preview, the UNESCO site of Madain Saleh which will only open to the public starting from October 2020. A preview of the site will be possible thanks to Winter at Tantora, an art, music and culture festival that will allow visitors to explore Al Ula, the archaeological city that also hosts the UNESCO site of Madain Saleh.
The stay is structured on a 3-day weekend basis during which it will be possible to explore the archaeological aerea and attend concerts by well-known international artists within the beautiful Maraya Concert Hall, an amazing giant mirror cube.
You can choose between 3 kinds of packages whose main difference is based on the accommodation:
Gold
in a 3* resort (Sahary Camp)
Platinum in a 4* resort (Shaden Resort)
Diamond in a 5* resort (Ashar Resort)
If you are interested to take part in this exclusive experience, click on the "Book Now" button leaving your details. We will contact you to build the package that best suits your needs.