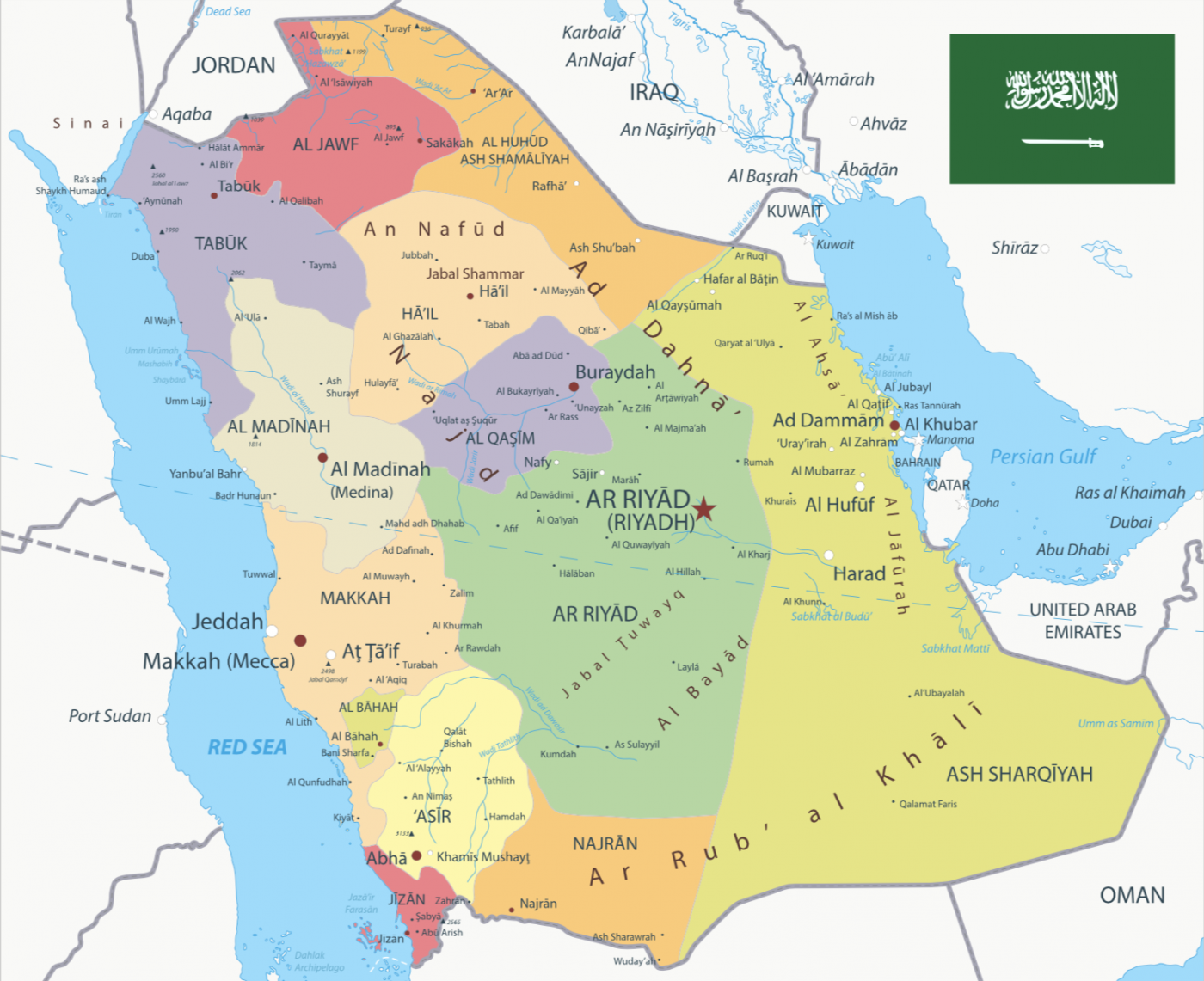 The map of Saudi Arabia
The Kingdom of Saudi Arabia constitutes the heart of the Arabian Peninsula. The country, divided in 13 regions, is home to the two Holy Cities of Mecca and Medina and is therefore considered the "Cradle of Islam".
The landscape is mostly desert but there are also beautiful islands, beaches, mountains, volcanic areas, craters and oases. The west coast overlooks the Red Sea and the Gulf of Aqaba. Jeddah is the second most important city in Saudi Arabia and gateway to the sacred cities of Mecca and Medina is on the west coast, in the region of Mecca traditionally known as "Heejaz", Due to the constant influence of Muslims traveling to the Heejaz from all over the world, Jeddah has always represented a crossroads of culture. In addition to having the typical colors and scents of a coastal city, Jeddah is therefore also the most cosmopolitan and liberal city in the country.
The capital Riyadh is located in the east in the Ar-Riyadh region traditionally known as "Najd". The city represents the political and administrative heart of the Kingdom and is characterized by a more conservative mentality.