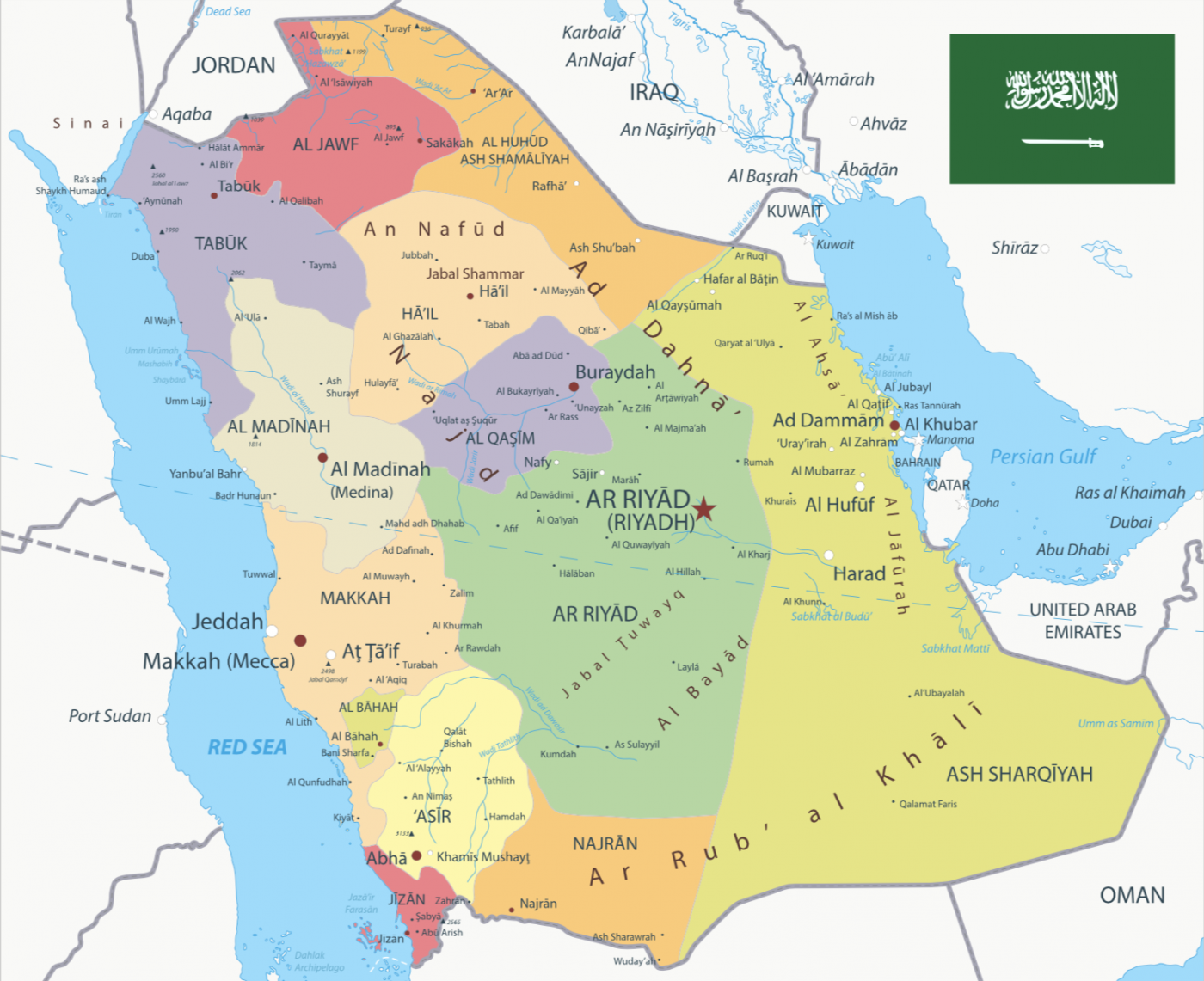 The map of Saudi Arabia
The Kingdom of Saudi Arabia constitutes the heart of the Arabian Peninsula. The country, divided into 13 regions, is considered the "Cradle of Islam" being home to the two Holy Cities of Mecca and Medina.
Although Saudi Arabia is  mainly characterized by a desertic landscape, the country also hosts amazing pristine beaches and islands on the Red Sea coast, mountains, volcanic areas, craters and green oasis. 
The capital Riyadh is located in the region of Ar-Riyadh traditionally known as "Najd". The city represents the political and administrative heart of the Kingdom and is home to the Al Saud, the ruling royal family.
Jeddah, the cultural and commercial heart of the Kingdom, is a coastal city with a commercial port overlooking the Red Sea. Located in the western part of the Heejaz region, Jeddah is the gateway to the two sacred cities of Mecca and Medina and consequently has always represented a crossroads of cultures due to the constant influx of Muslims from all over the world. In addition to having the typical colors and scents of a coastal city, Jeddah is therefore also considered the most cosmopolitan and liberal city in the country.